We just wanted to remind you to consider our MoonPie General Store when it comes to gift giving.  Many of us spend considerable time searching for just the right gift.  When we give the right gift, it seems as if we have given a tiny piece of our heart to the person we care about.  Over the next 60 days we will celebrate Mother's Day, Father's Day, and various school and college graduations.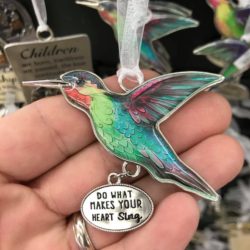 In my humble opinion, if anyone deserves to be celebrated and receive a gift of love, it is our mothers!  They brought us into this world, and most moms poured themselves into their children for years…loving us fiercely.  And those with adult children still love and give to them in ways seen and unseen.  A single day, Mother's Day this May 13th, is really inadequate to show our appreciation for moms.  But it certainly is a good reminder to pause and show our love and gratitude for the work of their hands and hearts over many years.
We really have an interesting and unique gift assortment in our store, and we think you might just find something that says exactly what you feel in your heart and want to express to mom, dad, the graduate, or that person having a birthday.  Sometimes a gift is needed for a special occasion, or for a loss, or for a sad and difficult time. And so it is our privilege to assist you with choosing the right gift if you desire our help.  We're MoonPie General Store and the Original Book Warehouse.  And it is always our privilege to hear your stories, and sometimes be a small part of them.
Michael Beagan