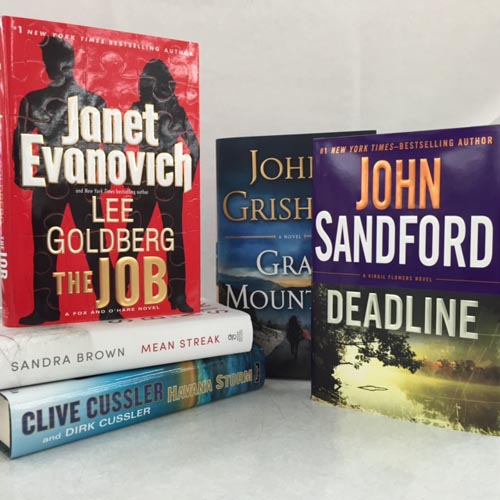 Our Moonpie General Store got its start as Book Warehouse over 20 years ago and has always offered a great selection of books to our customers.  However, in the past couple years we are giving greater attention to keeping New Releases and Best Sellers on our shelves.  So when you come in to shop us, you can expect to find the current and popular books you want to read by many of your favorite authors…such as Janet Evanovich, James Patterson, John Grisham, Clive Cussler, John Sandford, and many others!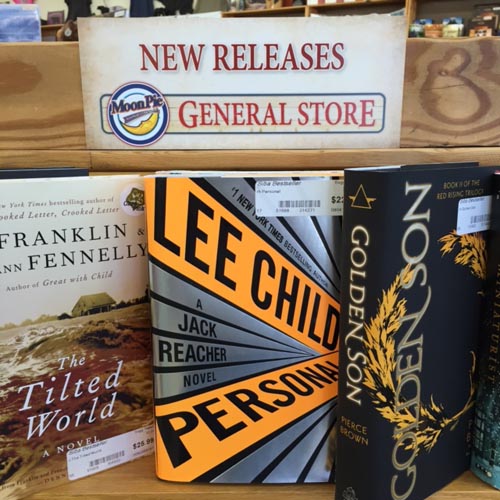 Our store has two entrances from the parking lot.  Enter through the one on the right under our Book Warehouse sign, and you will immediately find a display with many of our new releases and best sellers in secular fiction.  Look here to find your favorite authors, and perhaps introduce yourself to a new author who will become a favorite!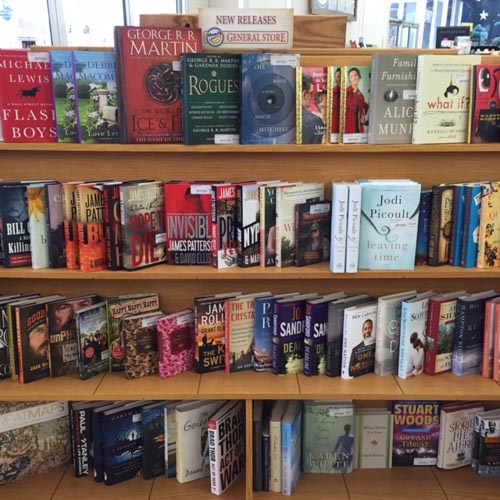 Here is a larger picture of our display you'll find at the front of the store where new releases and best sellers in fiction are displayed.  We typically feature hard cover books here.  We encourage you to check the appropriate main category in the store to see all the books we are carrying by a certain author, including new releases and best sellers that have gone to paperback.   Don't hesitate to ask a sales associate for assistance!
When you visit our store, you will find many of your best selling Christian authors.  Authors such as David Jeremiah, Max Lucado, Tim Keller, Sarah Young, Lysa TerKeurst, Mark Batterson, Jonathan Cahn, Joyce Meyer, Beverly Lewis, Wanda Brunstetter, Gary Chapman, Shauna Niequist, and many more!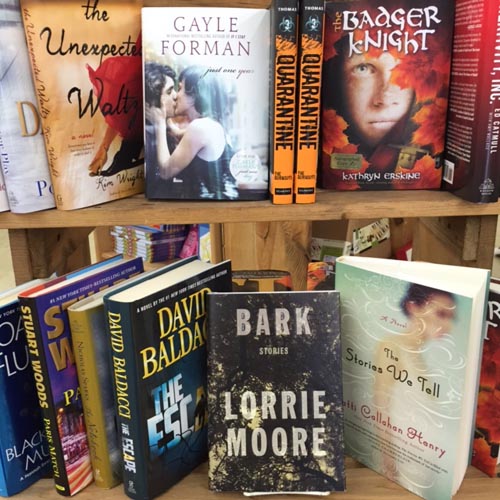 The layout of the book categories in our store may result in certain best sellers and new releases in different locations and feature displays.  Don't hesitate to ask a sales person for assistance to locate a book category, or to help you locate the specific title or author you are looking for.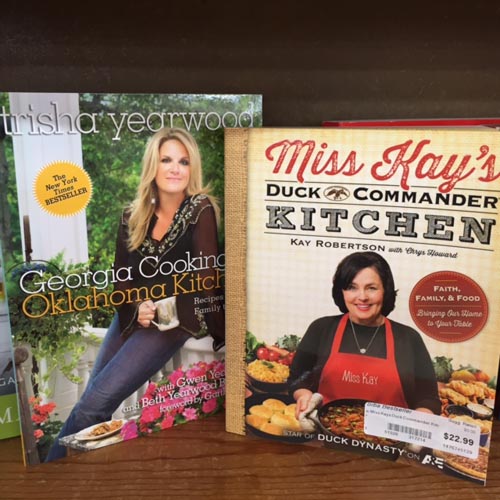 Some categories lead off with a feature shelf, where you can find certain new releases and best sellers for that specific book category.  An example of that is our Cookbook feature shelf, where you will find some of the popular and requested titles by authors like Trisha Yearwood, Paula Dean, Miss Kay from Duck Commander, and others.
Here are just a few of the new releases and best selling books from our feature shelf in Business/Finance/Economics.
We have a feature shelf in our History section, that is quite full of new releases and best sellers.  Among the titles are "Unbroken" by Laura Hillenbrand, "American Sniper" by Chris Kyle, and "Killing Lincoln"–"Killing Kennedy"–"Killing Patton" by Bill O'Reilly.  It seems like we get new history or current event titles quite frequently!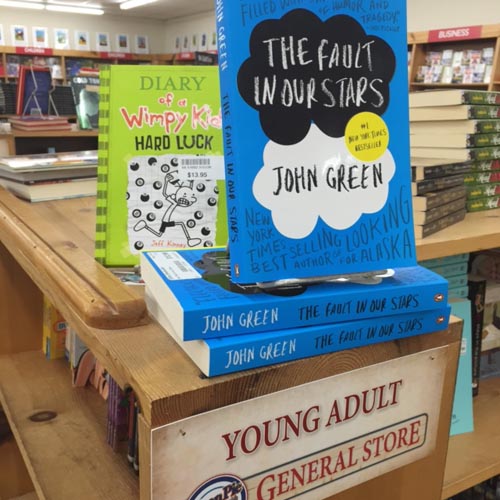 We are pleased that many young adults and young teens have a healthy appetite for reading.  We make it a point to keep a great selection of new releases and best selling books for these ages on our shelves, and usually have them featured prominently on end caps or displays in the main aisle near the Young Adult and Young Teen book categories.
Yes, we do carry an excellent assortment of children's books, including many of the new releases and best sellers that your kids are asking for!  Are you looking for Pete the Cat books?  We've got them!  Are the kids still singing songs from Frozen at your house?  We've got those books, too!  And we do our best to keep many of the classic (popular) titles here like books by Dr. Seuss, Eric Carle, Margaret Wise Brown, Don Freeman and others!